** FOR IMMEDIATE RELEASE **
Local Author to Exhibit at Autumn's Living Library
Raising Scholarships for Girls on the Run of Northern Illinois
Crystal Lake, Ill, Sept 5, 2017 – Avallon's Voice Inc. invites the community to Autumn's Living Library, (ALL) October 5th where readers and writers come together to raise scholarship money for the Northern Illinois Chapter of Girls on the Run. The event will be held at McHenry County College, Building A (Atrium), 8900 NW Hwy, Crystal Lake, IL from 7:00 – 9:00 p.m. Authors will be available to answer questions, sign books, and will have their latest works on display.
Join local author Shakuntala Rajagopal as she brings her book "Song of the Mountains: My Pilgrimage to Maa Ganga!" This memoir chronicles my healing journey to the origins of the great and holy river Ganges, when I lost my dear husband Raj of forty three years. The journey took me to four historic temples in the Himalayan ranges.
I won  the CIPA and The MILL CITY PRESS Author Award, 2017.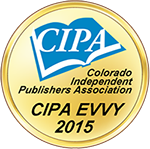 The second book I will bring to the fair is my novel "Radha", a story of two medical students, Radha a Hindu girl and Danny a Christian, and their saga over twenty-five years. ___________________________________________________
One guest from an earlier, March 2nd event stated, "the vibe in the room was so welcoming, I didn't want to leave!" That gathering raised $380.00 for girls who otherwise wouldn't have the finances to participate with GOTR. "It was a fun way to share my newest release and to encourage the important work of building up young women in our community," said Elizabeth Harmon, an exhibiting author and partner in both events.
This year, GOTR of Northern Illinois is celebrating 10-years of building confidence in young girls through running, while preparing them for friendships and the future. Kerstin Schaefer, Marketing Assistant for Avallon's Voice states, "I'm glad that we are bringing people together and happy to be a part of helping girls to learn of the potential for great relationships."
About: Girls on the Run NW Illinois
Girls on the Run® is a 501(c)3 non-profit organization dedicated to creating a world where every girl knows and activates her limitless potential and is free to boldly pursue her dreams. Offices are located at 111 Erik St, Suite 115, Crystal Lake, IL. More information is available at: https://www.gotrnwil.org/Our-Programs
About: Avallon's Voice, Inc.
Avallon's Voice, Inc. is in Crystal Lake, Ill and exists for the purpose of helping people and companies find their own unique "voice", then share it. Rocks represent hard parts of the past, by dropping the rocks, we are freed to share our gifts, build beneficial relationships, and prosper. The company is founded by Kimberley Schumacher, Author and Communication Specialist, and is located in Crystal Lake, IL. More information is available at: http://www.avallonsvoice.com/.
You can find event details at: https://www.facebook.com/events/1930686097213026/
– Shakuraj.com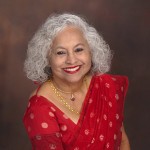 SaveSave
SaveSave
SaveSaveSaveSave
SaveSave
SaveSave
SaveSave