I disappeared from these pages because I had to immerse myself in the book production site for my upcoming memoir "Transplanted from 100 Degrees in the Shade to 10 Degrees Below Zero in the Sun":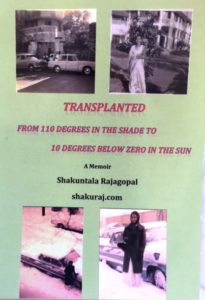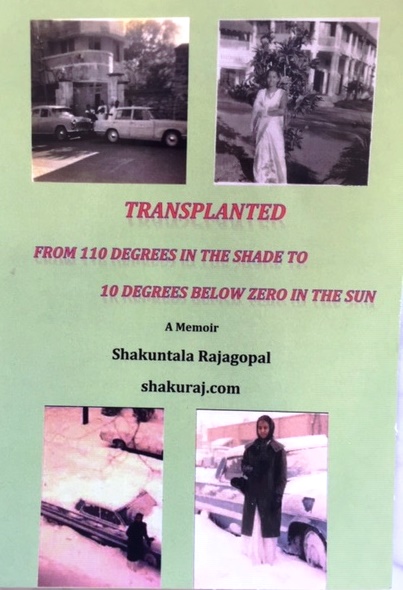 Now that my manuscript has been submitted to the publisher, I can get back to sharing my thoughts and feelings.
When you write a memoir, you start with a conception it is all about you. But as you start writing, you realize it is about the places you lived, your loved ones, the classmates, the colleagues and the mentors in your life. Above all it is about what your relationships and life experiences helped to mold the person you are now.
I understand now that ones who clung on to the past were stuck in the rut and remained unhappy despite their blessings. The people who used past experiences to learn from them and used them as stepping stones to leave them behind and go forward in their lives stayed happy and content.
In the book "Anam Cara, A book of Celtic Wisdom", John O'Donohue says that some people are born happy. To see a silver lining when dark clouds loom is a special gift some are born with. Yet, we can all cultivate happiness. That is what I learned while writing this memoir.